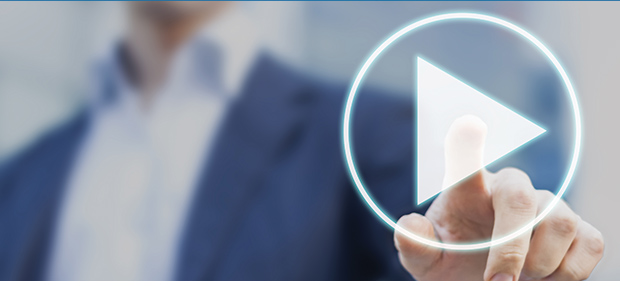 The Secret To Establishing Business Credibility
How To Use Video Testimonials As Touch Points

One of the biggest challenges we face during the sales process is establishing credibility. A prospect may like you, but does he/she trust your company to deliver? Unless this concern is overcome, the sale will never happen. Video testimonials are extremely effective in making prospects confident enough to take the next step in the buying process.
Video is visual, so the testimonials are powerful and they are remembered
65% of people are visual learners
Testimonials build trust, they aren't salesy, and more importantly they overcome skepticism
Client testimonials do not have to be long – 1-2 minutes of them talking is better than 30 minutes from you
Use video testimonials in the stages of the sales process by attaching links to them in pitch emails. Make sure you have your video testimonials on your LinkedIn, Facebook page, YouTube Channel and your signature line. Finally, for closing presentations — live sales calls, teleconferences or email closing pitches — show a testimonial as part of your wrap up. A testimonial is powerful. Make it the last thing your prospect hears!


Interested in learning more about how to use video testimonials to close more sales?


Sales Empowerment Group Is Now Hiring

We're growing, and we need great people! Positions open in over 15 states at all experience levels – many with on-track-earnings over $100K and up!